Golden Circle And Glacier Lagoon
Duration:

2 days
Season:

All year
This private 2 days trip in a private Super jeep, absolutely concentrating the beauty of Iceland, allows you to combine the visit to remarkable sites from the Southern part of Iceland and the discovery of the golden circle with places like Gulfoss, Thingvellir National Park and much more...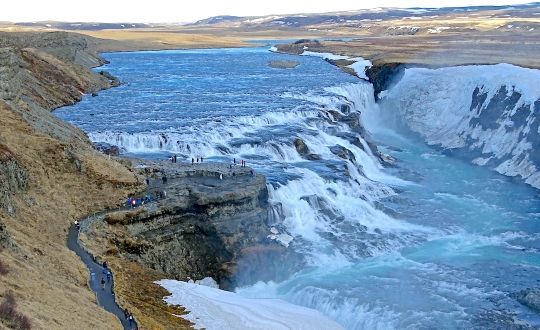 Day 1: The Golden circle
We leave Reykjavik and follow the route to Thingvellir, ranked as UNESCO World Heritage Site since 2004. It was there were the parliament was established in 1930 and where the Iceland's independence was proclaimed in 1944. So it is easy to understand why it is so important for the Icelanders.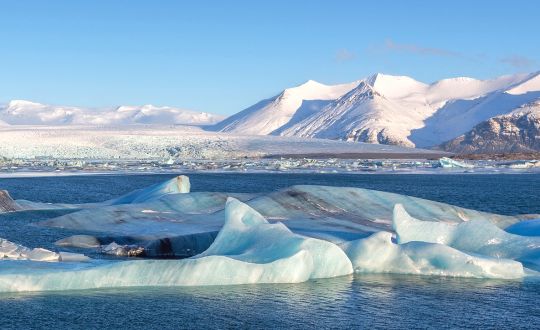 Day 2: South Coast
From our hotel, we travel east along Vatnajokull, the largest glacier in Europe and we stop at Jokulsarlon (Glacial Lagoon), one of Iceland's most spectacular destinations. It is possible to ride a boat on the blue lagoon's water to explore the enormous floating icebergs.
Thingvellir National Park
Old Viking parliament ('Alþingi')
Tectonic plate boundaries
UNESCO World Heritage Site
Geysir
The original Geyser « Strokkur » which all geysers are named after
Langjokull Glacier
Iceland's second largest glacier
Optional: Snowmobile tour on the glacier
Fun off-road adventure
Driving on a glacier
Driving through a river
Faxi fall
Skaftafell National Park
Svartifoss Waterfall
Svínafellsjökull Glacier
Black sand beach area
Reynisdrangar
Dyrholaey
Puffin watching (in summer)
Skogafoss and Seljalandsfoss
Jökulsárlón Glacier Lagoon
Fjallsarlon
Norhern lights (if we are lucky)
It is recommended to bring the following clothing and equipment:
Warm clothes such as fleece or wool clothing
Waterproof clothing and windbreaker clothes (on a pair of pants and jacket)
Waterproof hiking shoes
Sunglasses
A camera
And a flashlight in winter
Our driver-guides have extensive knowledge about Iceland and will do their best to willingly adapt to your particular interest whether in nature, geology, current news-or 4x4 facts. We call it "conversational guidance".
You travel comfortably for a day in a 4x4 super jeep with a limited number of persons (2-6 persons). You can stop whenever you want to take photos and to discuss with your driver guide, who will share with you his insight into a large variety of subjects related to Iceland, such as: the customs, the nature, the geology, the history, the current events- or even facts about the 4x4 vehicles.
In all our Private tours, you can add any extra activities you like. Let'us know in advance!!
(Snowmobiling, ATV & Buggy, Helicopter, Boats , Kayak, Diving & Snorkeling, Horse Riding , Ice cave, Glacier hiking, Lava cave, Gamla lauginn, Into volcano, Mountain biking)
Services included
Trips in a private Super Jeep with our English-speaking driver and guide (capacity of 2-6 persons)
Accommodation with privat bathroom in a 3* or a 4* hotel on day 1
Breakfast for the second day
Your choice of Super jeep (up to 6 persons), Luxury SUV (up to 5 persons), Monstertruck (up to 10 persons) according to your booking
Services not included
Flights to and from Iceland
Meals and drinks at the restaurant (if not differently mentioned)
Personal travelling insurance
Museum entries
Optional activities (needs to be pre-booked)
Ready to live your dream?
The encounter of a lifetime awaits. For nature-lovers who don't follow the beaten path, this is the ideal way to explore the marvels of Iceland. We can't wait to help you discover all that Iceland has to offer. Start planning your adventure today.
Book now this private tour
"Iceland is unlike any other place in the world. It's a land with a diverse and thrilling landscape that truly reveals the force and beauty of nature."